OUR HISTORY
The predecessor of our company was founded in 1991 as a family business. We are operating in the recent enterprise form since 1999. In the beginning we have produced solely school furniture, basicly school desks and chairs. As our company had grown our product range has also increased. First our school furniture product range has flared with new types and later we have started new product lines like restaurant and catering furniture, locker room furniture and street furniture. Currently we are the biggest school furniture manufacturer in Hungary and our other business lines are also significant in their own fields.
At the moment we have cca. 150 employees – most of them are working in the production. Our manufacturing capacity is includes metalworking, welding, powder coating (epoxy painting), carpentry works, upholstery works and assembling works. We are constantly upgading our machinery and right now we have quite modern producing devices as like fiber laser cutting/bending machine, CNC bending machines, welding robots, CNC machining-centers, etc.
In the last 5-7 years our export sales has also started to increasing. We have long term partnerships with distributors and manufacturers in Holland, Germany, Belgium and all around in eastern-europe. Our export activity is focusing on school furniture products since this is our biggest and strongest business line.
QUALIFICATIONS
Our mission is to satisfy all the needs of our customers. Since 2003 we have the ISO:9001 certification.
Since 2015 we have the ISO:14001 and MSZ 28001 certifications.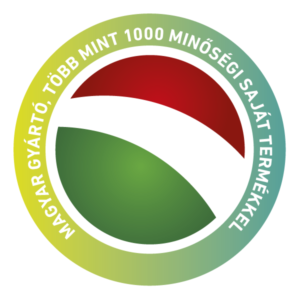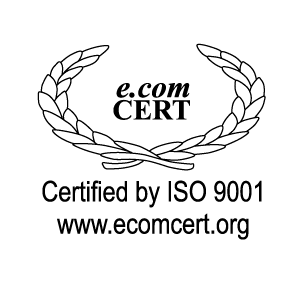 OUR SERVICES
Show-room
Don't like to choose before you give a trial? You can try hundreds of our products in our showroom, you just need to book a date.
Manufacturing/Industrial cooperation
As a manufacturer we strive for versatility. We have manufacturing capacity in the following areas: metalworking, surface treatment, woodworking (both the solid wood and chipboard) and upholstery. Among our partnerships the industrial cooperations has high priority.
Alex Fémbútor Kft. -beyond manufacturing of its own furniture – also plays role in supplying to manufacture metal and wooden furniture or components when its partners do not have the suitable production technology or the capacity or it is uneconomical to produce a particular metal component / furniture element. We are able to support with our full scope of activities the furniture manufacturers, distributors, industrial companies and their success from the product idea through technical developments and the implementation. Our goal is to develop long-term cooperation with our partners through complex engineering services. We are currently cooperating with several foreign partners. Based on these experiences we recommend our firm and technicians.
Metalworking
PRIMARILY WE HAVE TECHNOLOGIES AND DEVICES FOR TUBE MACHINING. WE CAN FULFIL THE ORDERS WITH CAPACITYIN CASE OF SPECIAL DEVICE REQUIREMENTS AND TECHNICAL POSSIBILITIES FOR THE FOLLOWING OPERATIONS:
purchase and store of steel tubes and hollow sections
cutting of tubes and hollow sections (max. Ø90 mm)
bending of tubes and hollow sections with bending machine and3D CNC bending machine (max. Ø60 x 5 mm)
punching and forming operations+cutting of metal sheets with cutting machine
(max. thickness is 3 mm)and plasma cutting (max. thickness is 16 mm)
folding of metal sheets (max. thickness is 10 mm)
tapering of precision tubes
MIG/MAG welding+soldering
feather welding (max. Ø12 mm)
degreasing, phosphating for remove the contaminations
electrostatic plastic powder-coating (max. size 800x1200x2000 mm).
The coating can be made for outdoor or indoor use.
Delivery
For delivery please contact with the export manager.
Phone: +36 (20) 464 1533
Email: dudas.balazs@alexbutor.hu
On-site consultancy
We work together with our customers to carefully measure and shape the best solution in consultation with environmental conditions and functional needs. The practical and quality furnishing you expect is supported by our on-site consultancy. Our regional representatives are available from anywhere in the country.